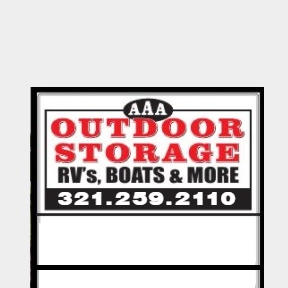 AAA Outdoor Storage
* - Now offering Firearm Sales & Transfers - *

AAA Outdoor Storage offers a large variety space sizes to fit your storage needs. Our facility offers 24/7 access for your convenience with a fully fenced yard, and security cameras on site.
We are now excited to announce that our gun store is now open! Come in and see our current iventory, or if you are looking for a special order we can have most items arrive in two days. We also offer firearm transfers for any of your online purchases.
Getting started
Fill out an online application here or give us a call.